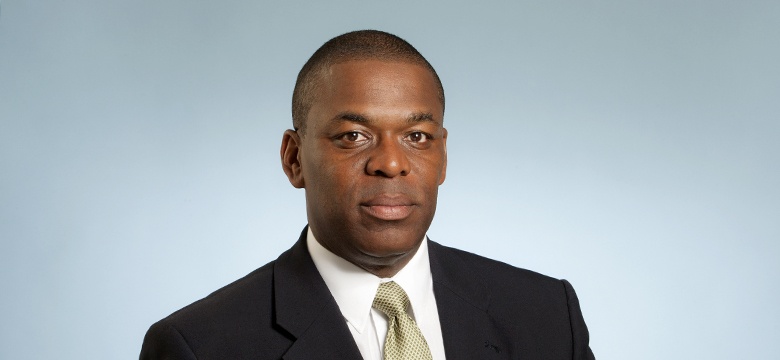 Ministerial Statement by the Deputy Premier and Minister of Transport and Regulatory Affairs the Hon. Walter H. Roban JP MP
Mr Speaker, Honourable Members, I recently attended London International Shipping Week 2017 Conference, as well as the 10th Annual Capital Link Shipping, Marine Services & Offshore Forum, which took place from 11 to 14 September 2017.
London International Shipping Week (LISW) featured industry functions and unique networking opportunities for leaders across the spectrum of international shipping – regulators, ship owners, ship managers, lawyers, insurers and many more. Held every other year, the Shipping Week is a highlight on the calendar of the shipping sector, attracting, as it does, more than 15,000 industry leaders.
Marking its 10th anniversary, Capital Link's Shipping, Marine Services & Offshore Forum, held in cooperation with the London Stock Exchange on 12 September, provides investors with a comprehensive industry review ranging from shipping markets to investment communities. Ship owners, institutional investors, bankers, risk advisors, venture capital firms and high-net worth investors are among the attendees. The Forum's standout feature is a series of moderated panel discussions whose participants include shipping Presidents, CEOs, Managing Directors and Partners.
With both conferences being held in the same week, and with such high profile participants, the Bermuda Business Development Agency (BDA) saw this as an opportunity to promote Bermuda's 'blue-chip' advantages to the international shipping sector. The BDA, working with the Government of Bermuda's London Office, coordinated a Bermuda delegation that comprised the Bermuda Shipping & Maritime Authority, as well as partners and senior associates of local firms Appleby, Consolidated Services Limited, Conyers, Cox Hallett Wilkinson and MJM. In my capacity as Deputy Premier and Minister responsible for shipping, I was asked to attend this key industry event to add to the Bermuda presence and increase its profile.
The Bermuda delegation was on hand to introduce the industry to the newly organised Bermuda Shipping & Maritime Authority, and facilitate networking opportunities for those serving the shipping sector here in Bermuda.
Mr Speaker, the Bermuda Shipping & Maritime Authority was established in 2016, taking over from the former Department of Maritime Administration. This organisational change allows for more autonomous and flexible growth of Bermuda's shipping registry, a shipping registry we've had in place since 1789.
Bermuda's shipping registry is a Category 1 member of the British Red Ensign Group (REG) of shipping registries – reflecting, in a way, our maritime heritage that stretches back 400 years.
In addition to maintaining the island's Ship Registry, which has existed in its current form as a successful international registry since the 1980s, the Authority provides other, related services such as ship surveying and certification, safety management and maritime security audits. The Authority also issues seafarers' documents.
The London conferences gave us an opportunity to highlight our Ship Registry, which is the third largest REG Register, with one hundred and sixty-three (163) large ships totalling over 12 million gross tons. Bermuda has a strong registration in cruise ship registration, with the flagging in of the Princess Cruise Line passenger ships fleet and its sister company P&O Cruise Line. It is further strengthened by three 'Queens' of the Cunard Lines. This is a unique sector of the market, which requires our Authority to have specially qualified and trained technical and operational staff to deliver registration and support services.
Bermuda is strong in registration of large Liquefied Natural Gas (LNG) ships as well. These require surveyors and inspectors with special knowledge on LNG operations for certification. At present, there are more than 50 large gas tankers registered under the Bermuda flag, and the Authority has a team of expert technical personnel servicing this fleet.
There is a synergy with Bermuda's insurance and reinsurance sector too, as we are home to a number of Protection and Indemnity (P&I) Clubs, which provide insurance coverage to large shipping fleets. Essentially, the members of the P&I Clubs are ship owners.
All of this, Mr Speaker, was promoted by the Bermuda delegation during the two conferences.
On the first evening, 11 September, Bermuda hosted approximately two hundred invited guests at a cocktail reception. The guest list comprised shippers, ship management companies, bankers, insurers, legal services providers, bulk terminal operators, ship brokers, marine consultants and others in the field. Armed with talking points on the benefits of doing shipping business in Bermuda, the delegation took advantage of this ideal opportunity to bring the Bermuda Shipping & Maritime Authority to the attention of the shipping industry.
The next day, at the Capital Link Form, Bermuda had a booth positioned at the entrance to The Members Room at the Chartered Accountants Hall where panel discussions took place. Staffed by BDA and the Government's London office, we displayed information on the Authority and Bermuda, and offered the opportunity for attendees to converse directly with Authority staff and/or board members.
A highlight of the day was a private lunch hosted by BDA, local law firms and the Authority. This exclusive networking occasion allowed Bermuda's shipping sector to converse directly with CEOs and board chairs of shipping lines.
Another highlight was a panel discussion entitled "Industry Challenges & the Road Map Ahead". John O'Kelly-Lynch, deputy chair of the Authority, was a panellist alongside Mark O'Neil, President of Columbia Ship Management, Knut Orbeck-Nilssen, CEO of DNV GL Maritime, and Frederick Kenney, Director of Legal and External Affairs for the Interntional Maritime Organisation. The panel was moderated by Clay Maitland, Managing Partner of International Registries. This was an additional opportunity to put the spotlight on Bermuda in front of an audience of ship owners, ship managers and other industry participants.
At the end of the day, I attended an opening cocktail reception hosted by the London International Shipping Week at Lancaster House. The theme of this year's conference was "Tomorrow's Maritime World," and the reception was another chance to 'fly the flag' of Bermuda among the elite of the shipping industry.
On the third day, I conducted media interviews, including one with Lloyd's List, the leader in shipping journalism. This wide ranging interview produced two articles for Lloyd's List, one of which focussed on Bermuda's push into Asia. The drive into Asia is imperative because most of the new ship building is taking place in China and its neighbours. Bermuda must position itself to be with the ship builders and ship owners.
Honourable Members will have heard on the radio or read in print additional interviews conducted with local media.
Mr Speaker, in the interests of ensuring the people of Bermuda benefit as much as possible from these business trips, I spent time in meetings and discussions on other matter pertaining to the Ministry of Transport and Regulatory Affairs. Over the course of 13 and 14 September, I met with consultants to discuss Bermuda and the space industry, as well as with representatives of Transport for London and the Department of Transport. In addition, I was able to briefly meet with members of the United Kingdom Overseas Territories Association.
Bermuda is seeking to expand and diversify its economy, and next steps with respect to the satellite and space industry are of critical importance. Now that Bermuda has secured its orbital slots and the Space Industry Bill is presently before the UK Parliament – the next step in regulating spaceflight activities – Bermuda must consider its options and what it has to offer. I had a fruitful discussion, which was continued in Bermuda later in the month. I will have more to report on this for Honourable Members in due course.
The public transport and road safety related meetings were very helpful as well, Mr Speaker. Technology is changing all of our lives very rapidly, and it was useful to discuss with Transport for London the possibilities and pitfalls of various travel products used. These included, for example, 'pay as you go' or pre-loaded cards such as the Oyster card, contactless payment (which requires a chip and PIN technology not yet widely available in Bermuda), ticket vending machines, biodegradable smart cards and travel apps.
With respect to road safety, we discussed with representatives from the Department of Transport various strategies used to improve driving and driving habits. Many of these we have discussed in Bermuda before, such as road side sobriety testing, speed cameras and licence plate recognition. There are benefits and costs associated with each, and we will need to determine the 'best fit' for Bermuda. As outlined in the Throne Speech, however, I anticipate working with my colleague, the Minister of National Security, to progress road side sobriety testing.
I must add, though, that what struck me in this conversation was the fact that in the UK road safety training starts at the age of five (5). The epidemic of road fatalities Bermuda is experiencing may not disappear overnight but we do have an obligation to try and make a change.
Bermuda does need to modernise its approach to transportation, and upcoming the Green Paper on Transportation will be the crucial start of a new conversation.
Mr Speaker, my time in London concluded with the gala dinner that ended London International Shipping Week on 14 September. Increasing regulation, geopolitical uncertainty, big data, ocean warming, cyber security and alternative investments and financing are some of the hot topics facing the shipping industry today. The delegation of the Bermuda Shipping and Maritime Authority, Bermuda Business Development Agency, Government of Bermuda's London office,  Appleby, Consolidated Services Limited, Conyers, Cox Hallett Wilkinson and MJM, promoting our small island's significant Ship Registry and ship services, demonstrated that Bermuda is a safe harbour and open for business.
Thank you, Mr Speaker.