Wednesday, January 25, 2017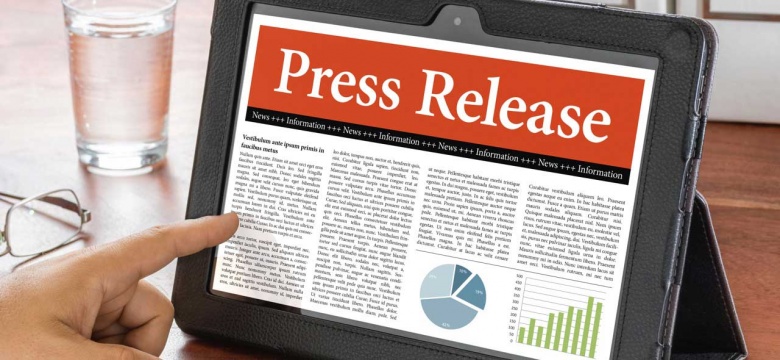 With long-held traditions of home ownership and hospitality, Bermudians have, for decades, opened their homes to paying guests.  The rest of the world has now caught on to what Bermudians have known all along; for a genuine and immersive experience, a home stay can be an attractive alternative to staying in a hotel.
Enabled by new technology, the vacation rental and 'home sharing' industry is taking off.  A recent report by Research and Markets estimated that the industry was worth $100 billion globally in 2017, and was forecasted to grow to $170 billion by 2019.
One of the biggest operators in this space is Airbnb, which currently operates in 34,000 cities and 191 countries.  
As the Minister of Tourism, I recently met with executives from Airbnb and other companies active in this space, and we are now evaluating a groundbreaking proposal for partnership to make this exciting opportunity accessible to more Bermudian families, while ensuring standards for our visitors, and a level playing field for our hoteliers.
Bermuda Tourism Authority statistics from September 2016 show that 485 homeowners are already active in this space, with 821 bedrooms on offer.  The Ministry, BTA, and our potential partners all believe that the opportunity is much greater.  We have been studying a white paper produced in 2015 by the Bermuda Tourism Authority that has surveyed the industry, and we are considering the BTA's recommendations as to how we can develop this sector. 
One of the BTA's central findings was that our regulatory framework has not kept up with the industry's evolution.   Many home owners who host are operating in an ambiguous 'grey area' – indeed, a 'Vacation Rental' is not even defined in Bermuda law, while some others are almost certainly operating in a way that contravenes the existing Hotel act. 
Another finding was that a lack of quality, health and safety standards was a barrier to some visitors and a potential risk to Bermuda's reputation. Finally, a lack of direct marketing and promotion of the sector – because those visitors do not contribute to the BTA fee that supports the tourism marketing of Bermuda – was both a barrier and an opportunity.
We are in discussions with home sharing companies to understand how they have partnered with other jurisdictions to ensure these properties are regulated – including what minimum requirements, if any, there should be and to provide other resources for interested Bermudians.  If adopted, these changes would begin to level the playing field for vacation properties and home sharing relative to Bermuda's regular hotel properties.
Airbnb has been a leader in helping jurisdictions address some of the challenges that critics have leveled at the home sharing industry.  In particular, they, and other home sharing operators, have developed straight forward mechanisms to enable the collecting of taxes and fees directly from visitors in a way that does not inconvenience home owners, but ensures that the costs of supporting tourism are shared equitably by all who benefit.  There already is a strong and viable precedent for this around the world, and we are exploring how we can implement this in Bermuda.
Another concern raised about home sharing is the impact on house prices and rental costs.  A 2016 study commissioned by Airbnb and conducted by independent researcher GEWOS, however, found that home sharing has no significant impact on the housing market, while offering local residents the chance to balance the books and afford their own homes.  A U.S. Airbnb study went even further, with 19% of Airbnb hosts across 10 cities – that's about 16,000 homeowners – reporting that the income they made from hosting helped them avoid foreclosure or eviction.
We will soon have more to announce about how families can participate in this sharing economy, and what we can expect from our partners.  There is an untapped potential here in Bermuda, a vacation rental market that can be a source of revenue and security to many Bermudian households.
This would be a fantastic opportunity for Bermuda and also increase the overall number of beds Bermuda has to offer, provide options for travellers and utilise a model which has caught on all over the world.
The BTA has already consulted with the Bermuda Hotel Association, the vacation property rental industry, realtors and the general public through discussion forums and surveys.
There have already been discussions relating to standards, quality control, safety, liability, promotion and competition.
We don't see the growth in vacation rentals as a threat to Bermuda's traditional hotels, but rather as a complement to an industry that has served us well over many years.
As we build a new economic model for Bermuda, we have to build upon what we hold dear in tourism – build on our past successes with new avenues to pave the way to our tourism renaissance.
We've already seen our visitor numbers on the right trajectory. We are right now waiting on the tourism performance figures for December. But I can tell you I am highly optimistic that we will achieve tourism industry growth for the 12th consecutive month. We are excited about 2017 with The America's Cup, Tall Ships and the arrival of super yachts. This is a good time for Bermuda to shine.
Fully developing the Vacation Rental and home sharing market will give us a chance to continue to build on that through the development of the strategic objectives of the National Tourism Plan.
We can:
Better position ourselves to families and the younger millennial market
Convert cruise ship passengers to air arrivals and improve visitor spending
Build quality and island pride, because visitors will post online reviews of their properties
Create jobs and business development
Stimulate industry and add value to the Bermuda home
We believe this level of tourism development will also be a substantial part of re-focusing Bermudians on the large variety of employment and entrepreneurial opportunities that can be realized through a highly-successful visitor-based sector.