Monday, January 30th, 2017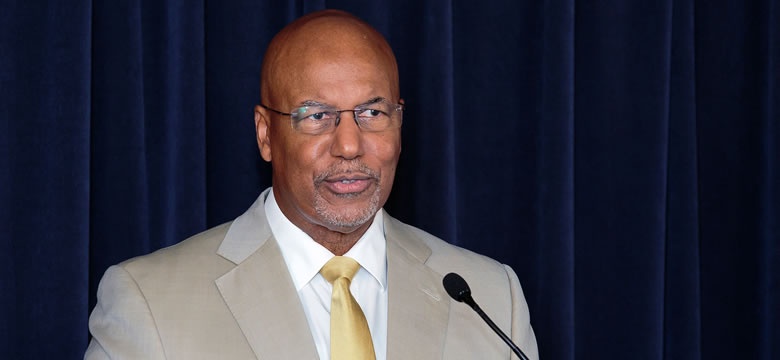 In the latest measure of unprecedented transparency, the Government has offered to provide the members of the House of Assembly's Public Accounts Committee with copies of the Project Agreement for the airport redevelopment project.
By proactively releasing the Project Agreement to the PAC, we believed this would increase the comfort level of PAC members, and reduce the misleading and inaccurate statements being made about this development.
To make the document available, the Government had to first secure permission from our partners in this venture, CCC and Aecon. It contains proprietary information, and therefore is subject to a non-disclosure agreement. It remains a confidential draft document, which cannot be final until the transaction closes.
On January 24th the Opposition leader and the Public Accounts Committee were offered the opportunity to receive this information on a confidential basis, similar to that given to the Blue Ribbon Panel.
On January 26th, they rejected the offer.
Backed by an increasing list of knowledgeable experts who have endorsed this plan —the Government will continue to be transparent and collaborative because this transaction is in the best interests of all Bermuda.
There have been more details about this project in the public sphere than at any stage of any prior public infrastructure development.
None has attracted so much attention, or led to the release of so much detailed information – not the hospital wing, not the courts building, nor the Berkeley Institute project.
Opposition critics have repeatedly pressed for unheard of disclosures, before the Government was even in a position to release such information.
Yet by making this offer this week, we took transparency to another level.
This, as Parliament is set to debate two related bills.
Contrary to assertions from some quarters, Parliamentarians will not be voting for or against the project, or the Project Agreement, through the bills that are before the Legislature.
One bill provides for the establishment of a Bermuda Airport Authority, comprised of Bermudian professionals and responsible to Government, to oversee airport operations.
The second bill exempts the project's operating company from specific taxes and charges for a period that allows for upgrades, maintenance and operation of the old terminal building and related airport functions; and, the creation and eventual operation and maintenance of the new terminal building and related airport functions.
We have also released a large amount of information on everything from how we realized the superior value of this opportunity to specific details of the way forward. This voluminous mountain of fact can be found online.
Already in the public domain are the Entrustment Report, assessments carried out by Deloitte Ltd. and a Value for Money report from Steer Davies Gleave.
The Bermuda Hotel Association has called on the wider community to support the project, saying that it would not only help create construction jobs but create employment opportunities in all industry sectors by benefiting the economy.
The worldwide trade representative for airports, Airports Council International, which serves 592 members operating 1,853 airports, were satisfied with our due diligence and approach.
The Construction Association of Bermuda has fully supported the P3 transaction, noting that local construction companies and Bermudians will receive maximum benefit.
More recently we've formed the Blue Ribbon Panel of notable, respected local professionals from varying backgrounds to offer additional independent insight into the agreement and the impact on Government finances.
We will continue to be open and transparent and continue to provide information about this project to highlight the benefits and correct the untruths.
We have taken great care to consult far and wide with the most knowledgeable experts who agree with our position - that this transaction is highly beneficial to Bermuda today, and into the future.
The Government retained several independent third party advisors in order to help assess the airport project, each with expertise in different disciplines and experience having worked on similar projects globally. This list of advisors includes:
− CIBC: CIBC's Infrastructure and Project Finance team has extensive experience in financial advisory for P3 projects. The team has closed over $15 billion in P3 transactions in Canada alone and has significant experience in working with a wide range of equity sponsors and construction contractors, both domestic and foreign.
− Bennett Jones (Bermuda) Ltd. and Bennett Jones LLP (Canada): Bennett Jones is an internationally recognized law firm and has experience in construction, project finance, complex cross-border and international transactions. It is one of Canada's leading public private partnership law firms.
− Leigh Fisher: LeighFisher is a management consulting firm with expertise in infrastructure advisory and consulting services. LeighFisher has over 65 years of experience in the aviation consulting sector and provides strategic facility and operational planning for their clients globally.
− HNTB: HNTB is an architecture, civil engineering consulting, and construction management firm with expertise in the aviation industry, including projects at the Denver, San Francisco, and Dallas Fort Worth international airports. HNTB understands the entire life cycle of infrastructure and provides services that solve technical, financial and operational challenges.
− KPMG (Bermuda) and KPMG (Canada): KPMG in Bermuda has a strong track record across a wide range of government and private sector work, including the King Edward VII Memorial Hospital P3 project. KPMG Canada is a leading financial and commercial advisor with global experience in public-private partnership and airport projects, including projects in Curacao, Bogota, Toronto, New York and Hong Kong.
− Steer Davies Gleave (SDG): U.K.-based leading independent transportation consulting firm which specializes in preparing value-for-money reports.