Thursday, December 21, 2017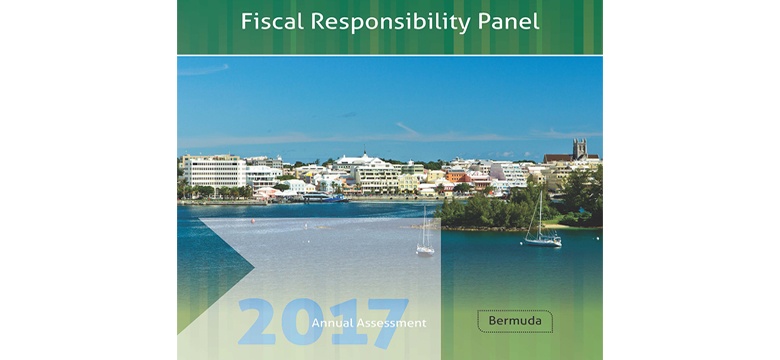 The third annual assessment by the Bermuda Fiscal Responsibility Panel has been completed.
The report has been posted to the Ministry of Finance section of the Government portal and will be laid before the legislature when Parliament returns in the new year.
Established in 2015, the Panel was created to increase transparency and international credibility - an international, independent committee to review, monitor, assess and publicly report on the fiscal progress of the Government.
The Panel provides Bermuda's Parliament, the Minister of Finance and the Financial Policy Council with an annually published assessment of the island's fiscal strategy, focusing on progress in meeting the Government's medium term objectives for public spending, taxation, borrowing and debt reduction.
Panel members met with interested parties December 4-7 during their annual visit to the Island.
The Fiscal Responsibility Panel is comprised of three leading international experts in public policy, finance and financial stability.
It is chaired by David Peretz, an independent consultant on international financial issues who has worked in the UK Treasury, the International Monetary Fund and the World Bank, with particular experience in advising on strategic and economic issues affecting small countries.
Also on the Panel is Peter Heller, a 30 year veteran of the International Monetary Fund and sought-after professor and lecturer on public policy finance.
They are joined by Jonathan Portes, Director of the National Institute of Economic and Social Research, whose expertise covers a wide range of economic policy issues, including labour markets, skills, migration and poverty, and a focus on international economic and financial issues.