Friday, September 23, 2016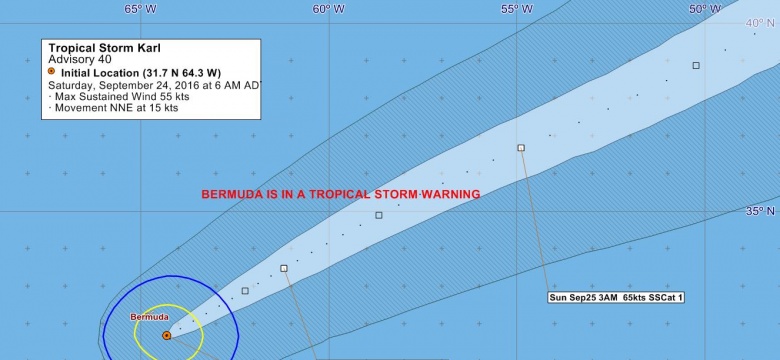 According to the Bermuda Weather Service Tropical Storm Karl has begun its turn to the northeast and will be accelerating away from the area.  The Hurricane Watch has been discontinued in coordination with the NHC and a Tropical Storm Warning remains in effect. 
The EMO this morning announced it is safe to start moving around with extra caution because there may be loose wires and low hanging branches. There may also be standing water in low lying areas.
There have been no reports of trees down or power outages.
The Department of Public Transportation is doing a final assessment before the buses start running. Further updates will be issued throughout the day as services return to normal.
"I'd like to thank all those men and women who worked through the night and who were ready to respond to any emergency. Thankfully, there have been no reports of injury or property damage. I also express my thanks to the public for their cooperation and support overnight by staying off the roads and allowing emergency services full access as needed." said Minister of National Security, Sen. Jeff Baron.