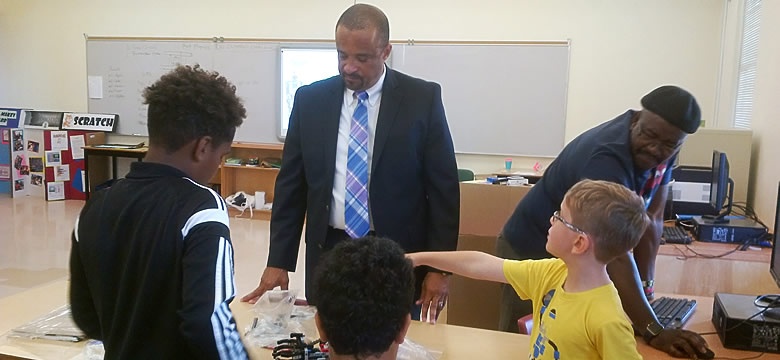 The Minister of Education, the Hon. R. Wayne Scott, JP, MP last week visited with the students attending the Department of Education's summer Science, Technology, Engineering, Arts  and Mathematics (STEAM) camp for students Primary 5 through senior school. 
 
This year 63 students are enrolled in several programmes including Digibotics gaming academy, AH! Tempo performing arts course and the DHL STEMboard Solar Challenge.
 
Music Director, Mrs. Malinda Simmons-Jennings, and a team of local experts in the visual and performing arts, have students engaged in the multi-facets of creating a musical production.  
 
The STEAM academywill culminate with a STEAM Student Showcase on Tuesday, 26 July at Ruth Seaton James Centre for Performing Arts at 7 p.m.  Tickets are $35 and available at STEAM office/Cedarbridge Academy.