Tuesday, January 12th, 2021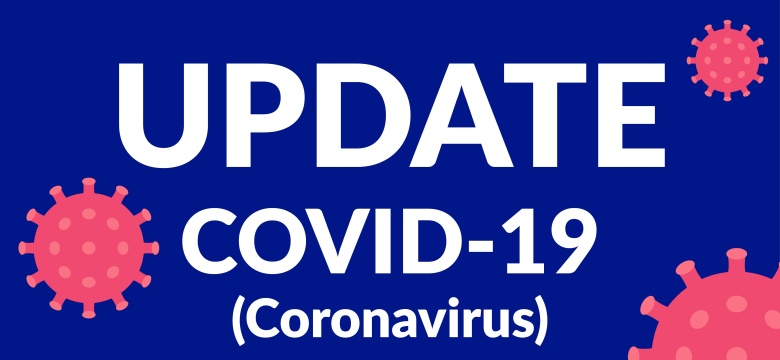 Good Evening Bermuda,
Apologies for the late start this evening. Yesterday, our island reached a significant milestone in our fight against the Coronavirus with the vaccination programme getting underway here in Bermuda.
The Minister of Health, the Hon. Kim Wilson, the Opposition Leader Mr. Cole Simons, the Government's Science Advisor Dr. Carika Weldon, seniors, essential workers and I received our first dose of the Pfizer-BioNTech vaccine.
Our decision to take the vaccine was to lead by example, and to build public trust. I am confident that this vaccine is safe, effective, and it is vital in our fight against the Coronavirus. I want to thank the professional and friendly team at the Vaccination Centre for making the experience as comfortable as possible, and congratulate the Team at the Ministry of Health for working to put together a smooth process.
Thanks must also go to Government House, who has supplied Vaccines and equipment. This was worked on by the former Governor, Deputy Governor and our current Governor - Her Excellency Rena Lalgie.  
Today, I am joined by the Minister of Health, the Hon. Kim Wilson, who will provide you with an update from her Ministry; Dr. Carika Weldon is also here and will speak about the science and development of the vaccine and how it works in the body and discuss genetic sequencing of the virus. 
Minister….
Thank you Minister, and thanks again to your team for their hard work. 
I would also like to extend my condolences to the family who, since our last press conference, so tragically lost their loved one in the latest covid-related death. We as a country must continue our collective efforts so that less families have to say goodbye to their loved ones before their time. 
The Government's science advisor, Dr. Carika Weldon, will now speak about the science  and development of the vaccine and how retractable needles work, and also the results from our first round of genetic sequencing, Dr Walden.
Dr. Weldon…
Thank you Dr. Weldon and thank you to your team at the Bermuda Government Molecular Diagnostic Laboratory for all of your commitment and hard work throughout this pandemic, especially during the period of time before Christmas when I'm sure you were testing more samples a day than you ever imagined possible.
Before I begin my remarks, I wish to extend my condolences, on behalf of the Government of Bermuda, to the families who have recently lost loved ones in two tragic incidents on Bermuda's roads. 
Following the vaccination effort that started yesterday, there have been some who have questioned our decision to lead by example and demonstrate our willingness to take the vaccine, due to concerns about our safety.
In response, I would like to address this with two points:
Firstly, we were by no means the first to receive a COVID-19 vaccine. To date more than 10 million people worldwide have taken this vaccine, including over 8 million in the U.S, 2 million in the U.K and millions more across Canada, the E.U and Asia.
Secondly, we as leaders must be willing to lead by example. Our aim was and continues to be to help instil confidence and trust, and to help combat vaccine hesitancy, especially within the black community here in Bermuda. 
I appreciate the concern, but there is no need to be worried. We trust the science and we trust our advisors like Dr Weldon, and we can say with confidence that we made the right decision to take this vaccine.
Last week the Government announced an extension of the restrictions already in place.  These restrictions are still in place and will be reviewed by Cabinet next week. However, at this time, there is no expectation that across the board closures will need to be extended.
The Government is also aware of hardships that businesses and individuals are experiencing due to the restrictions that are necessary to control this outbreak.  I reiterate the Government's commitment to continue to support persons and businesses affected. 
The Bermuda Economic Development Corporation has provided grants to support businesses. These grants are to support rent, utilities, employers' overheads (social insurance & health insurance) to assist businesses affected by closures instituted to control the pandemic. The grant amounts will now be increased due to the extension of the closures announced last week. 
In addition, individuals who work in establishments that are required to remain closed, and who were approved for unemployment benefits will have received additional payments from the Ministry of Finance last week following the extension of restrictions. 
There is no expectation of a further extension of across the board closures. The Government will continue to work with businesses to share information in advance regarding the precautions required for a safe reopening of businesses. 
Yesterday, a story was printed in the Royal Gazette with an inaccurate headline and story regarding taxes on rental income. This story caused concern and alarm with members of the public. The Royal Gazette has since corrected the online version of the story and issued a printed correction in today's edition of the newspaper. 
(Let me be clear) There have not been any discussions regarding the imposition of a tax related to rental income, let alone any decisions made in that effect. It is important that the public know that the headline was not accurate.
What I said was that I expect that the Tax Reform Commission, when appointed, would be able to complete their work so any recommendations that are made, to make our tax system fairer, would be made in time to commence implementation in the next budget cycle 2022/2023. I also provided an example of the fact that there are some persons/families that own dozens of property and pay no taxes on that income, wherein a struggling parent is taxed on income from 3 of their jobs via existing payroll tax.
We are committed to the values of ensuring that our system of taxation is fairer and works better for our workers, and provides even more relief to those persons who need it most by reducing payroll taxes.
As I bring my comments to a close, I wish to express a note of cautious optimism and hope as I did last week...
We now have another vital tool in our arsenal to help to stop the spread of the coronavirus. The vaccine is here, and the vaccine programme is underway. We will use it firstly to protect our seniors and those at high-risk by giving them the opportunity to register, and receive the vaccine if they have chosen to do so.
When we receive additional doses, they will be available to more residents. It is important to note, the vaccine will only be fully effective if a majority of residents choose to take it.
As the Government has stated many times, no one will be forced to take this vaccine, it is not mandatory for anyone. However, I encourage all Bermudians to learn the facts, speak to your doctor - and make responsible, informed decisions. Do not be deceived by misinformation and conspiracy theories. 
I hope that seeing me, and my colleagues receiving our first dose has instilled confidence and trust in the effectiveness of the vaccine. But, if seeing us wasn't enough, I think we can all take confidence from the strength Mr. Horace Rollins showed, who not only took the vaccine for himself, but to protect his wife as well.
Dr. Robert Gibbons, as a medical professional, understands the importance of vaccinations and was more than willing to get the shot along with his wife.  These gestures are the theme that has and must continue to emanate throughout the island as we continue the fight. That the decisions we make are not just about us, but they are about protecting those we care most about and our community.
This week we have taken a big step forward in our battle against the coronavirus, and though we still see some positive cases - today marks the first time in a few weeks that we are able to report no additional cases of local transmission. 
Though we have successfully managed the recent outbreak, it is important to remember that since it started we have lost 3 Bermudians, and 8 Bermudians are in the Hospital battling this virus. Our collective decisions impact our fellow families. 
We must not become complacent. Please continue to wear your masks, physical distance, adhere to the guidelines and restrictions that are in place, and if you have not yet done so, download the WeHealth Bermuda App which is another tool that will assist our battle.
As always, before I close, I must remind you if you're feeling overwhelmed or anxious, if you're a senior who feels isolated, or if you're caring for loved ones and need someone to talk to the Emotional Well-being Hotline is there for you. The phone number is 543 1111, and the line is operated Monday to Saturday from 5pm to 9pm. Again, that number is 543 1111. 
Thanks and I will now take questions from the media….