Wednesday, October 13th, 2021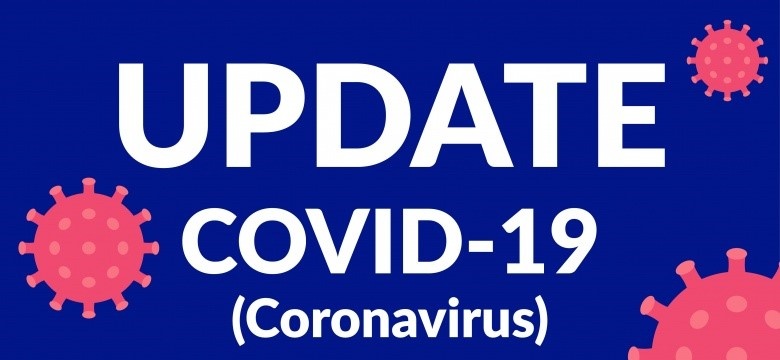 Press Conference Remarks by
Premier, The Hon. David Burt, JP, MP
Good Afternoon Bermuda,
I begin this afternoon by expressing my heartfelt condolences on behalf of the Government to the families in our communities who have suffered a loss since our last press conference. We have unfortunately continued to see members of our community succumb to this deadly disease which is caused by the coronavirus, leaving more loved ones and friends to mourn. As we now see our cases fall, we must not take where we have been for granted. We must always remember those who we have lost and continue to pray for those still in the hospital battling the coronavirus.
We must also remember our healthcare workers, nurses, doctors, hospital staff, public health officers, and all frontline workers who have worked tirelessly throughout this recent outbreak and throughout this pandemic in service of their country. We can support them by continuing to follow the public health guidance, abiding by the regulations in place, and doing what we can to keep ourselves and each other safe as we go about our daily lives.
This evening, I am joined by the Minister of Health, the Hon. Kim Wilson, the Government's Chief Medical Officer, Dr. Ayo Oyinloye, and the Bermuda Hospital Board's Chief Staff, Dr. Wesley Miller.
First, we will hear from the Minister of Health, followed by the Chief of Staff of BHB, then I will close with comments, and we will all make ourselves available for questions. We begin with the Minister of Health.
Thank you, Minister Wilson and  Dr. Miller, for your remarks and for all the hard work you and your teams at the Ministry of Health, Office of the Chief Medical Officer, the Bermuda Hospital Board, and the King Edward Memorial Hospital continue to do. We are grateful for the dedication to your work and clearly grateful for the guidance you continue to provide to the country through this phase of the pandemic. 
It is great news that the Booster Programme is already underway and shots are being made available for those who need them most, and I recognize that the appointment slots are filled for this Wednesday, Thursday & Friday at the National Sports Centre, but there is still availability for next week and the subsequent weeks.
I am grateful for the teams that have been able to set up this booster programme in this short time, and I encourage all of those who meet the criteria outlined by the Minister of Health to register for their booster shot to do so as soon as they can. Please support your family members who may not be as computer literate or who do not have access to the internet by assisting them with registration. Persons who are unable to register themselves online, please call the Vaccine hotline, which is 444-2498 option 2, where the team will be able to assist you with booking your appointment. 
It is also extremely welcomed news that, as of yesterday, 30 out of 36 of our public schools have reached over 80% parental consent for saliva screening. The majority of our schools are now being tested so that students can return to in-classroom learning. A number of our preschools and primary schools returned at the end of last week and the beginning of this week, including Gilbert Institute, Port Royal Primary, and Purvis Primary. More schools will continue to return as the testing is done and the data is reviewed. The aim is to have as many schools back to in-classroom learning by next week, as possible.
To accelerate the pre-entry testing, Perot Post Office will also be used for students that will be returning to school. Parents and staff will be contacted with the place and time to test, and once that testing data is received, they will be contacted with the information of when their school will be scheduled to reopen.  So please, pay attention to the notifications that will be sent out by your school, which will advise whether or not you are instructed to go to the Bermuda College or alternatively to the Perot Post Office. 
The Pre-Entry testing is proving useful as the Ministry of Education has already identified five positive cases that were unknown to those persons.  As a reminder, all students and staff must test negative in the Pre-Entry testing to return to school.  
Any student testing positive will not be permitted to return to the classroom and will be sent work packets to work on at home until a negative test is received after their quarantine period.  Any student from a school that has reached over 80% parental consent but who is not participating in the Pre-Entry testing will not be allowed into the school until a negative test is produced.  These students will also be provided with work packets.
It is essential for students' education and development that we get them safely back into the classrooms. I encourage all parents and staff who have not yet consented to testing to carefully reconsider as we must make a collective effort to help students and teachers return to school and to assist parents in returning to work.
I applaud students who have been working and studying at home. I know that remote schooling is difficult and has not been easy for you, and so is being away from your friends at school, your teachers and certainly your normal routines. Teachers, we appreciate you for your dedication to continuing to educate their students while adapting to teaching remotely. 
Finally, thank you to the parents who, in many cases, have had to balance their own jobs and workload with schoolwork and zoom classes. My wife and I know firsthand that it is not easy. Therefore, on behalf of the Government, I just wanted to share that we appreciate the patience and cooperation of our parents as we work to get all of our children back into the classroom safely.
The Government also continues to work to ensure that beyond the pandemic, our economy and its pillar industries such as tourism are competitive. We must continue to provide our visitors with the experiences and hospitality that have made Bermuda a world-class destination for decades. 
This past year presented us with unique challenges due to the coronavirus. However, we have still achieved great things, such as the opening of St. Regis and the Homeporting initiative, which has seen dozens of cruise ships and thousands of visitors come to our shores. We did this by working together and making Bermuda a safe destination for tourists to visit.
The Government and Bermuda Tourism Authority have already begun to strategize what the next tourism season will look like. This will mean aggressively creating marketing plans to support our on-island stakeholders and creating awareness about Bermuda as a tourist destination. 
New sales efforts in all of our key markets will be activated, and a new brand launch will be supported through all media channels promoting Bermuda. The Bermuda Tourism Authority will also work closely with the Ministry of Transport on increasing both cruise calls and air schedules for next year as well as process improvements for all travellers.
Bermuda, we are extremely optimistic about the future of our tourism industry. This optimism will be accompanied by the necessary work to keep Bermuda competitive beyond the pandemic.
We have battled this virus for 18 months, but the pandemic is not over. We must continue to take the necessary steps to protect ourselves, to protect our families, and to protect our fellow Bermudians as best we can. As it has been stated, we cannot let our guard down, and we must not become complacent even as we see the number of positive and active cases decline.
As the Minister of Health has announced, the curfew will be extended for a further two weeks in recognition of the urgent situation which still remains within the hospital. The Minister of Health and I will also continue with these weekly press conferences for as long as the hospital remains at level 4. Once the hospital reverts from level 4, we will return to the technical briefings by our public health officers.
In closing, I ask for us all to remember that we each have a role to play in getting Bermuda through this outbreak and also preventing any future outbreaks. We are beginning to see the statistics improve. But we cannot let our guard down. Always remember that behind each number is a person and a family affected by the coronavirus.
I remind everyone to follow the basics of hand-washing and sanitizing, physical distancing, and wearing a mask where that is not possible and where required. If you are eligible, please register for your booster shot today, and if you haven't been vaccinated already, please speak to your doctor so that you can get the information required to do what is necessary to protect yourself. 
Finally, the WeHealth App is still working, it is available, and it is certainly helpful to ensure, especially in workplaces, that there is not a significant level of exposure. You will be notified about any exposure. 
Let's continue to work together to protect our most vulnerable, protect the hospital and our healthcare system, and get our students back into the classroom.
Thank you.