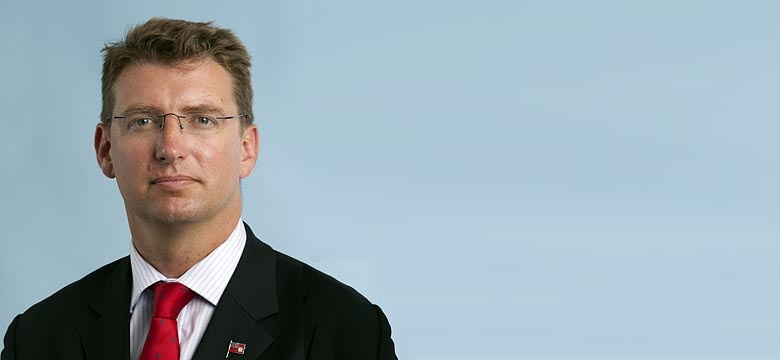 As Minister of Tourism for the host destination for November's Caribbean Hotel Investment Conference & Operations Summit (CHICOS), I want to welcome you, as members of the advance party.
I'm sure you will find everything you need to make your event, the most successful one, yet.
Hotel investment is very much on the mind of the members of my Government. We see it as a strategic, and very necessary, way forward for our community.
After a slow-down in tourism investment, Bermuda is at the beginning of a new era for hospitality investment and development.
Reduced new hotel and tourism infrastructure expansion, along with a fall in visitor numbers, has been problematic for the industry for some time.
While our tourism numbers, by Caribbean standards, are small, Bermuda does still require several hundred thousand visitors by air, in addition to cruise ship visitors, to make a successful year.
Given the reduced investment, it was imperative that we determined why Bermuda wasn't getting its fair share of hotel development; what are other jurisdictions were doing to attract it; and, how Bermuda could develop effective strategies.
I am happy to report that we are on the rebound.
We have been witnessing rapid advances in tourism visitors, receipts and increasing interest in tourism investment. In the East End, a new property has just opened and another is on its way. A major resort is also being developed in the West End, and we have seen a major re-fit right here at the Hamilton Princess.
With regard to further new investment, we are re-structuring opportunities for investors to help them more quickly establish themselves.
After years of cumbersome investment incentives – a programme which never fully manifested its potential - we will provide a simpler administration of incentive and investment relief. And it will be based on the level of investment.
We took to the Legislature in March a proposed draft bill for consultative purposes and intend to have a final bill ready in May.
The objective is to stimulate more tourism development opportunities by direct foreign and local investment in Bermuda's economy; and to capitalize on the excellent work the Bermuda Tourism Authority is doing to increase air leisure arrivals and create new products and experiences.  The draft Bill would encompass the full spectrum of Bermuda's tourism product, not just hotel development, and would demonstrate a shift from the 'status quo' to a jurisdiction that can compete in the global tourism market.
Simply put, we are moving to a more competitive, modern legislative framework that is newly focused on attracting a greater diversity of tourism related investment.
The revitalization of this sector has the greatest potential to spur economic growth and job development in the immediate and near future.
This new direction will bring more training programmes for workers and more jobs. It will create a competitive investment environment for hospitality developers resulting in more profitable hotels and tourism products.
It will encourage Bermudians to realize and take advantage of economic opportunities in the tourism sector through investment and re-investment leading to employment and greater contribution to GDP.
So your event in November – and the information coming out of it - will be of significant interest to a wide cross-section of Bermudians.
And we look forward to being the most hospitable of hosts.