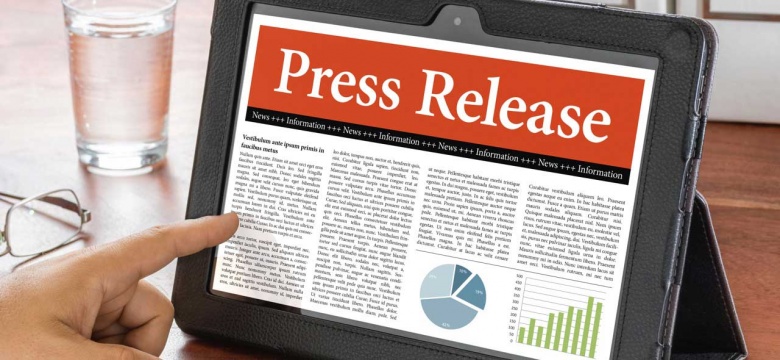 Ministerial Statement by the Minister of National Security, Sen. the Hon. Jeffrey C. Baron, JP
Madame President, before the positive vibe of Cup Match drowns out all other messages, I wanted to take the opportunity to address the issues of gun crime and anti-social behavior that our community is experiencing.
I know I speak for all Bermudians and residents alike when I say that it was shocking and troubling to see the recent images of homeowners showing where stray bullets had damaged their property. The danger this posed to innocent people, enjoying a summer evening at home is frightening. Our collective sense of outrage should not be tempered by the location of this incident, to whom it happened or whatever the reason behind it might be. Instead, it should serve as a wake-up call, a reminder that a whole-community effort is required to ensure our neighbourhoods remain safe.
Madame President, too often in our busy, everyday lives, our reaction to word of another shooting incident is to call for stronger enforcement or harsher penalties under existing laws and in some cases even more laws. Since 2009, the Bermuda Police Service has led an effective enforcement effort to deal with guns, gangs, drugs and crimes of violence. Their work has been supported by prosecutors who have taken the evidence gathered and fairly presented it to juries made up of ordinary men and women in this society. On conviction, the Courts have imposed sentences that reflect the prevailing view of the community regarding these kinds of crimes and their effect on our way of life. The criminal justice system has done its part.
Madame President, reflecting on these issues in his speech in Dallas recently, President Obama put his stamp on the state of play in the United States and in this regard his comments are equally applicable to Bermuda. He said, in part:
As a society, we choose to under-invest in decent schools. We allow poverty to fester so that entire neighborhoods offer no prospect for gainful employment. We refuse to fund drug treatment and mental health programs.
And then we tell the police, "You're a social worker; you're the parent; you're the teacher; you're the drug counselor." We tell them to keep those neighborhoods in check at all costs and do so without causing any political blowback or inconvenience; don't make a mistake that might disturb our own peace of mind. And then we feign surprise when periodically the tensions boil over.
We know those things to be true. They've been true for a long time. We know it. ….These things we know to be true. And if we cannot even talk about these things, if we cannot talk honestly and openly, not just in the comfort of our own circles, but with those who look different than us or bring a different perspective, then we will never break this dangerous cycle.
Madame President, I borrow from President Obama's words because his analysis about what we demand from the Police is speaking to us. We cannot continue to approach these issues as if the solution is somehow wrapped up in providing more police officers; inventing new laws to make firearms doubly illegal; or applying sentences so harsh they bear no proportionality to the crime or the fact that we need every citizen engaged and working in this community.
The law enforcement part of this equation is at its peak and will continue to be maintained as operationally required and fiscally possible. The Bermuda Police Service can be counted on to do its part and do it well and the Government of Bermuda will continue to support their efforts by devoting the resources required.
Madame President, the new phase of public engagement on these issues must deal with the "why" and in so doing start a march towards "never again".  Gun crime and anti-social behavior are the symptoms of wider issues that have clearly not been satisfactorily addressed. There are too many common factors that surround gangs and guns for this to be a string of coincidences. But rather than add to the indictment of our Island's troubled past, these facts should be the fuel we use to power us to solutions for the future.  We know to whom services must be directed to help those in need. We know the volatile mix of socio-economic factors that drive a small, but significant group of our citizens to choose the gang lifestyle. We also know the anger, frustration and inequalities that have caused people to question the commitment of their government to their success.
It is for these reasons, Madame President, that the Government has committed its support to initiatives like GREAT in our schools and team Street Safe in our neighbourhoods. Neither is an enforcement initiative. Both expose their target populations to the positive side of law enforcement and promote a means by which to either avoid or depart from the gang lifestyle.
Madame President, the answers are jobs, economic security, a quality of life and an outlook on life that promotes equality of opportunity. This Government is working to build the capacity for success in people who society might have left behind or who have found it harder to get ahead. We are determined to invest in people so that they do not feel compelled to leave Bermuda except for education and experience. Home should be where they contribute their talent and time, not where they return just to visit friends and family.
Madame President, to those in the demographic that has never stood at the casket of a young man shot in his 20s; to those who don't recognize the names of the roads where shootings have occurred; to those who demand more of the police without recognizing just what the Police do every day; this is your problem too. But I know you know that. How do you help? Invest. Treat this like any other issue you would resolve in business, your family or in your organizations. Invest.
Every person hired is one less person wondering how to explain to a child why there's no breakfast. Every dollar invested in a community club is a brick in the wall that builds up programmes promoting positive lifestyle choices. Every pro bono hour of mentoring or community engagement is a means by which to tear down the imagery of two Bermudas, one unconcerned about the other. Every effort must be made to transform our society into one where no group feels left out or ignored. We cannot pull against each other, failing to appreciate our history, our present and our desires for the future.
Madame President, the challenge for Bermuda is not to see if we can arrest or incarcerate this problem away, but if we can break the cycle which has led to what we now experience. I am confident that we can do so and it starts with honesty in our discussions and a willingness to work together, irrespective of our divided past, in pursuit of a brighter future.
Thank you, Madame President