Thursday, September 7, 2017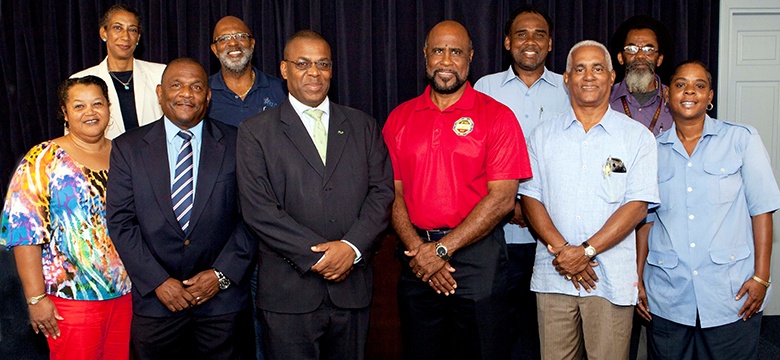 Good afternoon.
I am joined today by the Acting Permanent Secretary for the Ministry of Transport & Regulatory Affairs Dr. Marisa Stones, the Director of the Department of Public Transportation Stephen Outerbridge and BIU officials.
With the new school year commencing on Monday, I wish to provide an update on the bus services for students and the general public.
This year we have faced a number of challenges with the island's bus fleet. A central issue has been the state of disrepair, which has reduced the number of buses available to service school and commuter routes.
Understandably, this has left parents and students very worried about bus availability for the immediate future.
Today, I am pleased to report that the Department of Public Transportation (DPT) has taken steps to address the issues and have provided a contingency plan for student transportation.
DPT mechanics have maintained a rigorous maintenance schedule to contain the number of out of service vehicles in the existing fleet. This includes the installation of new parts, including replacement radiators.
Also, modifications are being made to our buses to better ventilate the engines which we believe will reduce the number of buses out of service through over-heating.
We have contracted the services of mini buses through the Bermuda Minibus Association to ensure school children get to class on time. The mini buses will cover the traditional school bus routes and will only pick up school children.  The mini buses will be dispatched from the east and west ends of the island in the mornings and from CedarBridge and Berkeley in the afternoons. Children should travel the school bus routes as normal to catch the mini buses to and from schools. The use of licensed minibuses for school children will alleviate the pressure on the regular bus fleet. However, should children miss the minibus, they will be able to use the regular buses to get to school.
In addition, we expect to begin taking possession of four new buses within a few months.
The DPT will maintain the existing posted bus schedule which can be found on gov.bm.
The repairs and modifications to the bus fleet, together with the addition of new buses, and the support from minibuses will resolve the problems we have experienced this year.  
Thank you.  If there are any questions, I will take them now.