Thursday, September 15, 2016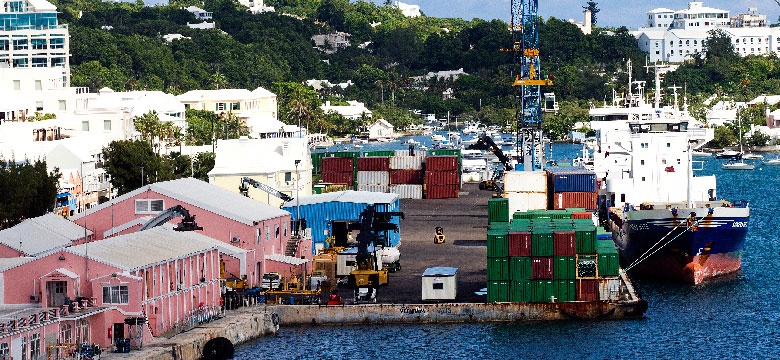 Bermuda will face a week-long International Maritime Organization (IMO) inspection that could affect the future of the island's shipping registry, tourism and the economy.
A wide range of government ministries, together with a host of government and non-governmental departments are involved.
This week, more than 20 officials came together for a special seminar hosted by the Department of Maritime Administration (DMA) aimed at preparing for the crucial assessment.
The IMO has begun a schedule of examinations of some 160 countries signed up for the IMO Instruments Implementation (III) Code (Triple-I Code). The final report will name countries who pass and fail the inspections.
The government departments and other organisations will now work with the DMA to see how Bermuda's maritime infrastructure fits with international standards under the United Nations Convention on Law of the Sea 1982. Bermuda is a Party to the convention through the UK Government.
Tourism, Transport and Municipalities Minister, Senator the Hon. Michael M. Fahy JP said he is confident the DMA will ensure that the island makes the grade.
He said, "It is the responsibility of each Ministry and Department concerned to ensure that compliance is achieved for the maritime affairs coming under it, to the required standards of the relevant IMO Instruments.
"The purpose of preparing Bermuda for compliance with the IMO Instruments is to pass the forthcoming IMO Member State Audit which will be due in 2017. The exact dates for the IMO Audit is being discussed between the UK and the IMO Secretariat. It is understood it will be in the middle of the year.
"It is very important that we pass this Audit in order to be able to continue with the functions of the Shipping Registry and the programme of large passenger ships calling in Bermuda ports. Failure to pass the audit may have deleterious effects on Bermuda's economy and tourist industry."
Joining the DMA for the seminar were a host of other authorities, including the Attorney General's Chambers, Police, Customs, Bermuda's three ports, the Department of Marine & Ports Services, Environmental & Natural Resources, Works & Engineering, Health and several others.
The inter-Ministerial, inter-Department meeting also included non-governmental agencies, such as ships' agents, the operators of Bermuda's oil docks, the Regulatory Authority of Bermuda and the Bermuda Weather Service.
Bermuda is aggressively developing the shipping register as a sustainable source of revenue in international commerce.