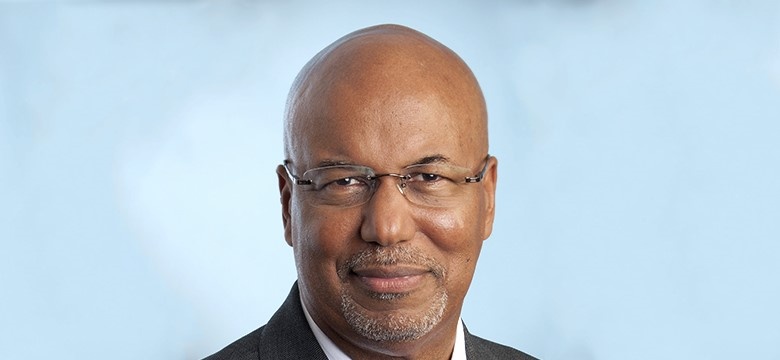 Ministerial Statements by the Deputy Premier and Minister of Finance, The Hon. E. T. Richards, JP, MP.
Mr. Speaker, I am pleased to report to this Honourable House, my participation in the UK Prime Minister's Anti-Corruption Summit.
On Thursday 12th May 2016, I attended and represented Bermuda to the UK's Anti- Corruption Summit hosted by the Prime Minister, the Rt. Hon David Cameron held in London at Lancaster House. An invitation from the Prime Minister was extended to the Premier only a few days prior to the summit on the basis that Bermuda committed to the recently launched initiative for the Automatic Exchange of Beneficial Ownership Information, and I attended in his stead.
I was accompanied by Ms Kimberley Durrant, our UK Representative and leaders of our fellow Overseas Territories and Crown Dependencies, who had also committed early to the joint initiative for a new global standard of Automatic Exchange.
The Summit brought together global leaders of G20 nations who are pivotal to the appropriate global system responses to prevent corruption sharing  best practice in this area, as well as  other countries seeking to overcome corruption problems that they face.  Attendees also included leaders of international organisations who play a central role to coordinate anti-corruption efforts globally. The attendees  engaged in high level dialogue to tackle corruption, to promote the rule of law and access to justice, to reduce illicit financial flows and to strengthen the recovery and return of stolen assets.
It was important for the Bermuda delegation  to demonstrate to the international community that Bermuda stands resolutely against corruption and supports international efforts to tackle corruption and related financial crimes.
Mr Speaker you will note, in the wake of two iterations of the now famous Panama Papers, that Bermuda has not been featured in dispatches. This is no accident. Bermuda's long established vetting and beneficial ownership tracking system is responsible for this. We believe that as the world becomes more aware of this fact the Bermuda financial services industry and the economy overall, will be the beneficiary of a 'flight to quality.'
Mr. Speaker, in this new evolving international corporate climate, we must play our part to enhance company transparency, expose wrongdoing and disrupt illicit financial flows. The Summit introduced a drive by G20 nations and international organisations to ensure the collection of accurate and timely, beneficial ownership information which isavailable and fully accessible to the public. However there were some countries, including Bermuda, who think that such information should only be shared with agencies  that  have a legitimate need for it, like international law enforcement and of course tax authorities. Despite this position, we made it unmistakably clear that Bermuda will adhere to the new standard when it is truly a global one: i.e. when all nations, including those that have financial centres, commit to and actually implement it.
Mr. Speaker, we made it clear that we do not support double standards that allow those dominant countries that make the rules to have lower standards than small countries that are required to abide by these rules . There must be a level playing field.
Mr Speaker I am proud to state that Bermuda was the only jurisdiction at Lancaster House who had the proven experience to what was being 'discussed' under a new standard of corporate transparency.
Bermuda is far ahead of the curve. This is because Bermuda has long had a central-held beneficial ownership register, maintained by the Bermuda Monetary Authority, that is updated regularly. Our register enables us to keep our commitment of privacy to Bermuda's customers, while simultaneously fully cooperating with official Government anti-crime agencies. It was our forefathers in the 1940s who established a vetting system and central-register of Beneficial Ownership in order to protect our shores and our reputation.
Mr Speaker, when the Prime Minister stood alongside his colleagues at Lancaster House, which included US Secretary of State, John Kerry; President of the World Bank, Jim Yong Kim; and Managing Director of the International Monetary Fund, Christine Lagarde and stated "Some of our Overseas Territories and Crown Dependencies are actually ahead of others and should be given credit for that. We should thank them for the work they have done and look to them to help the rest of us move towards a gold standard." Mr. Speaker and Honourable Members, I have no doubt that he was speaking about Bermuda.
During this Government's tenure we have held consistent dialogue with the HM Government to brief them on Bermuda's leading standards. While in London, I took the opportunity to hold a bilateral meeting with Financial Secretary to HM Treasury, David Gauke, as I have done on many other occasions. My message to Mr Gauke was clear, the UK Government must differentiate Bermuda from other offshore financial jurisdictions, , who have yet to attain international standards, much less exceed them, as Bermuda  does.
Moreover, my message was that Bermuda provides a vital value proposition to the global economy through our Insurance and Reinsurance industry. In this regard I had the pleasure of participating in the official opening of the London office of one of Bermuda's newer reinsurance companies, Hamilton Re, a Bermuda company that is expanding globally.
Mr. Speaker, this continuous messaging by Bermuda abroad, in London in particular, is vital to our national interests because we continue to be stereotyped and scapegoated by the British media and powerful NGOs such as Christian Aid, and Global Witness, with the support of G5 nations – primarily because they think we are a soft target, just a 'dot on the map'.  In fact Bermuda ranks more favourably than the UK in the most recent Financial Secrecy Index published by the Tax Justice Network, but that is conveniently ignored.
Mr. Speaker, in conclusion, I applaud the technical officers in  the Ministry of Finance and the Bermuda Monetary Authority, our staff in London, and our supporters in the industry for their continued efforts to defend Bermuda's reputation on the international stage. That international stage is where we earn our living as a country, so it is worth fighting for.
Thank you, Mr Speaker.