Thursday, October 12, 2017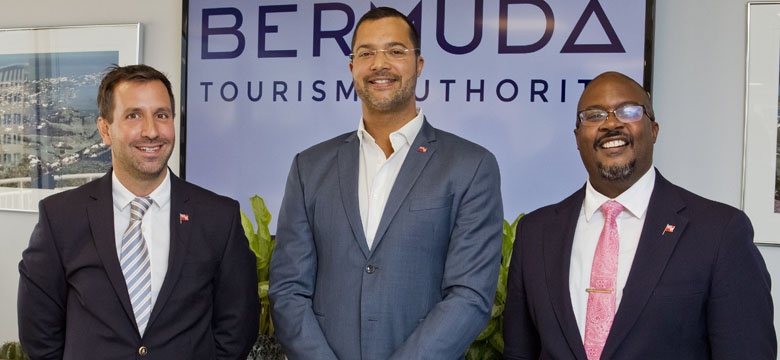 Remarks by the Minister of Economic Development and Tourism, The Hon. Jamahl Simmons, JP, MP: 
Good Afternoon everyone: Thank you for joining me here today.
In accordance with the Bermuda Tourism Authority Act 2013, the Minister responsible for Tourism shall appoint a Chairman of the Board who shall be a person with suitable qualifications and experience in the travel and tourism sectors.  
Today, I am pleased to announce that Mr. Paul Telford has been appointed as the new Chairman of the Bermuda Tourism Authority.
Paul represents and is the living embodiment of the Bermudian dream of starting at an entry level position in hospitality and taking advantage of the opportunities in the industry to work your way up to leadership.  Truly Paul's journey is something that all Bermudians can see as tangible evidence that the tourism industry is not just a job….but a career.  With a good work ethic and dedication to your trade, there could be no limits to your dreams.
Paul Telford is currently the Managing Director at Rosewood Tucker's Point and has served as a Director on the Bermuda Tourism Authority Board since 2014.  Paul began his hotel career at the Elbow Beach Hotel before gaining international experience working in the U.S. and Mexico, including the prestigious Four Seasons brand, before returning home to Bermuda in 2008. 
I'd like to take this opportunity to thank the former BTA Chairman David Dodwell for his service and leadership during the past five years.  David has been with the BTA since it was established, and under his leadership helped build the structure of the BTA from the ground up. David also provided guidance and assisted in securing the BTA's accreditation as an official destination marketing organisation from Destination Marketing Association International. We would also like to thank David for steering the organisation through a seamless chief executive changeover. 
The government is committed to stimulating investment in all aspects of our tourism product and seeks to expand the second pillar of our economy to ensure Bermudians employees and employers will directly benefit from the work of the BTA and industry stakeholders. 
The government sees a Bermuda where Bermudians have the opportunity and skills to work at every level of the hospitality industry….including ownership.  We are confident that in his new role, Paul Telford and the BTA will help to make that vision a reality while we continue to grow our tourism industry.
Thank you!