Wednesday, January 11, 2017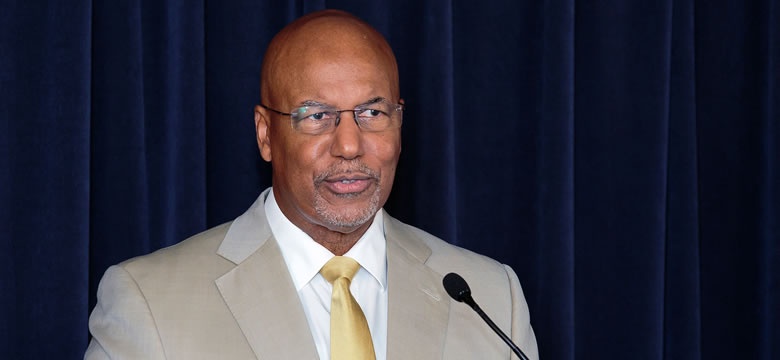 Remarks by 
The Deputy Premier and Minister of Finance 
The Hon. Everard T. Richards, JP, MP 
Airport Redevelopment Project
Independent Review
11 January 2017
Good afternoon.
I am pleased to announce today the appointment of a team of local professionals to serve as members of the newly created Blue Ribbon Panel to review the Airport Redevelopment Project (ARP).
This Panel is made up of distinguished local professionals who will independently review the Airport Redevelopment Project. The panel, which is chaired by Mr. Malcolm Butterfield, a retired managing director at KPMG, also includes Mr. Craig Simmons, Economics Senior Lecturer at the Bermuda College, Mr. Gil Tucker, retired Chairman of Ernst & Young Ltd., Mr. Barclay Simmons, a Managing Partner of ASW Law and chairman of Butterfield Bank, Mr. Anthony Joaquin, retired partner of Ernst & Young and Chairman of HSBC Bermuda and Ms. Caroline Foulger retired partner of Price Waterhouse Coopers.
This Blue Ribbon Panel will provide an additional independent evaluation of the Airport Redevelopment Project as to whether the option chosen is the best one for Bermuda, given the realities facing the island.
This Government has been very transparent about this complex transaction from the start and although assessments have already been carried out by Deloitte Ltd. and Steer Davies Gleave, this newly formed panel of notable, respected local professionals, offers additional independent insight into the agreement, the impact on Government finances and value for money.
They will have full access to all documentation regarding this project including the proposed Project Agreement. 
Additionally they will be able to engage with executives from the Canadian Commercial Corporation (CCC) and Aecon as well as all of the Government's legal, financial, technical and project management advisors.
As financial close has not yet been achieved, we cannot release things that are not yet finalized. However, this panel will have full access to this information to form their conclusions.
The Blue Ribbon Panel will be conducting their review over the coming weeks and will prepare an independent conclusion for the Ministry of Finance and the Bermudian public before the end of January 2017.
Thank you.