Thursday, November 8, 2018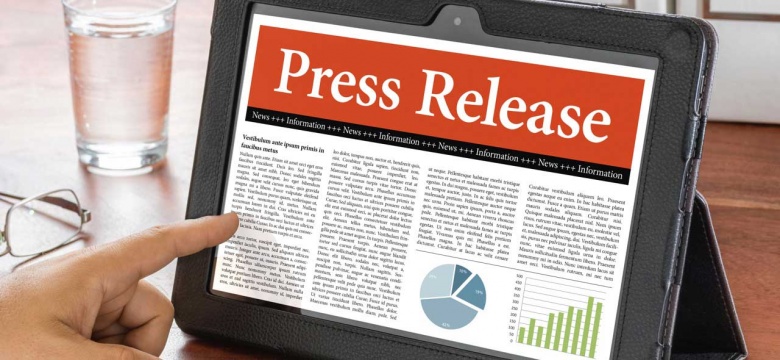 The Ministry of Finance today reported on the 2018/19 First Half Fiscal Performance and provided an updated Economic Review for 2018.
2018/19 First Half Fiscal Year Performance:
The headline numbers for the 2017/18 National Budget were: a revenue target of $1.09 billion; current expenditure of $1.2 billion, including debt service; capital expenditure of $62.2 million; and a projected deficit of $89.7 million.
Total revenues for the six months ending September 2018 are $10.1 (1.9%) million above September 2017. This is due to higher collection in Payroll Tax and Land Tax offset by lower collections in Stamp Duty and Customs Duty.
In general total revenues are tracking in line with budget estimates and the strength in Payroll Tax receipts increases the chances of meeting the total revenue target of $1.09 billion for the current fiscal year.
Payroll tax are tracking slightly above budget estimates and $10.4 million higher than 2017 receipts, while Custom Duties are tracking in line with budget estimates but $2.3 million below 2017 receipts.
Current expenditures, excluding debt service, for the period ending September 2018 are $1.4 million (0.3%) lower than in September 2017; This was despite the Government awarding a 2.5% salary increase to most public officers in 2017/18 which was not reflected in the quarter ending September 2017 expenditure total of $465.4 million. Government current account spending to date is lower during this fiscal year when compared to the same period last year mainly due to lower grants and contributions in relation to the Americas Cup offset by higher salaries and wages related to the aforementioned salary increase.
Overall, current expenditures, excluding debt service, are presently tracking in line with budget estimates. The $464.0 million spent in the first six months of 2018/19 represents approximately 50% of the total current account budget of $929.1 million.
Capital expenditures for the period ending September 2018 are $1.5 million lower than in September 2017.
Debt service costs for the first six months ending September 2018 are $93.8 million. This represents $61.7 million in interest payments and a $32.1 million contribution to the Government Borrowing Sinking Fund, representing approximately one half of the $64.2 million annual contribution. Debt service to date is on par with last year's spend. 
Excluding debt service, the Government recorded a $73.5 million current account surplus for the first 6 months of the year;
For the first six months of 2018/19 Government incurred a total deficit of $46.8 million which was $12.2 million or 20.8% less than the deficit of $59.0 million incurred 2017. This deficit was financed by a Credit Facility with a local financial institution and working capital.
Gross debt at the end of September 2018 stood at $2.619 billion. Net of the Sinking Fund debt was $2.466 billion.
Bermuda Economy 2018: Mid-Year Economic Review
Summary Economic Indicators: Mid-Year Economic Review 2018
*Comparative data over the first half of 2018, except when otherwise indicated.
The year to date (August) average Consumer Price Index was 1.6% and the 12 month average rate was 1.7%. The primarily causes of inflation during the last twelve months were increased costs in Health Insurance premiums of 4.1% in April and increases in the average costs of premium fuel, boat repair and maintenance and in the education, recreation, entertainment and reading sectors.
Imports decreased by 13.1% over the first two quarters of the year to register at $525 million. This was mainly due to the return to more normal levels following the large increases related to the America's Cup. The largest decrease was seen in the importation of finished equipment which saw a decline of 25.7%. Other categories that contributed significantly to the decline in the level of imports were food, beverages and tobacco.
Air arrivals to August 2018 grew by 6.5% while the number of cruise passengers increased by 5.8% over the same time period.  Total visitor arrivals were up 6.1% versus a year ago.
Total visitor spending in the first two quarters rose by $2.7 million or 1.3% settling at $213.1 million.
There were 12,098 international companies and partnerships registered in Bermuda as of June 2018, representing a 1.6% decrease compared to the 2017 total of 12,296.
Total value of new construction projects started for the first six months of this year fell by 89.5% from $564.5 million to $59.4 million. This decrease was due to the airport redevelopment and St. Regis projects which both started in the second quarter of 2017 with a total value of over $500 million.
The estimated value of construction work put in place was $93.6 million, an increase of 54.2%. The majority of the growth can be attributed to work performed on the airport redevelopment project.
Based on preliminary estimates from the Office of the Tax Commissioner, employment income for the first two quarters of 2018 decreased by $15.3 million to $1.79 billion, a modest reduction of 0.8%.
The total number of persons contributing to Social Insurance as at September 2018 was 33,877. This is 74 more than were contributing in September 2017.
Total retail sales for the first eight months of 2018 decreased by 2.3% or $18.2 million to register at $762.2 million.
Bermuda's Balance of Payments over the first quarter of 2018 recorded a surplus on the current account of $343 million, which was $2 million more than the corresponding surplus in 2017. The increase in the current account surplus was due in part to positive movement in the services account, where there was growth of $17 million in both the transportation and financial services.
Based on figures released by the Bermuda Monetary Authority, Bermuda's money supply contracted by 1.5%, or $54 million, year over year at the end of the first quarter of 2018. The money supply declined mainly due to a decline in deposit liabilities which were down 1.7% or $60 million.
The Banking sector's total assets declined by 4.9% or $1.1 billion at the end of March 2017. The reduction was driven by a decrease in interbank deposits which fell by 32.8% or $1.3 billion over the past year.
Loans & Advances were unchanged at $8.6 billion over the first quarter of 2018 while customer deposits contracted by 5.8% or $1.2 billion for the same time period.
This year's economic data, thus far, has experienced mixed results with some sectors of the economy exhibiting positive outcomes while other sectors have shown softness. There are positive signs in the tourism and construction sectors and the low level of inflation is beneficial to the economy since it helps to keep check on the price of essentials and also encourages people to spend and businesses to invest. These positive aspects of the economy are offset by reductions in retail sales, imports and employment income largely attributed to the return to more normal levels following the large increases around the America's Cup. The Government has made a concerted effort to stimulate domestic spending and foreign investment in the Bermuda economy through targeted investment strategies and diversification of business development initiatives. This should lead to higher employment numbers providing sustained economic growth in most sectors.